Dr Seamus Murphy: An Introduction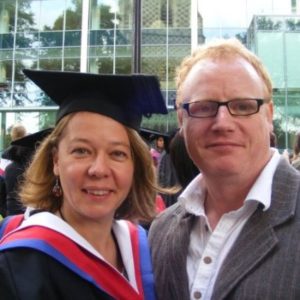 My principle research interests lie in the field of gambling and gambling history.  My PhD research has produced a regulatory history of gaming (casino style) clubs in the United Kingdom (focused upon London) in the post-war period.  The scope of the study was limited to the United Kingdom but my current research has focused upon a comparative history of the United Kingdom's casino industry and the casino industry of the former Yugoslavia.
Although a Historian I am a lecturer in Criminology at the University of Bedfordshire running units on; Understanding the Welfare State and Education, Corporate and Organised Crime, Corporate Crime and Corporate Criminals (Masters) and Foundations in the Social Sciences.  I have an article published in Gaming Law and Economics and a number of free-lance articles published within the online gambling press. I have appeared in the BBC social history programme 'Heir Hunters'.
My academic interests in gambling was nurtured by 33 years' experience in the gambling sector including; 28 years of employment in the casino industry in the UK, Eastern Europe and the Bahamas and 5 years of consulting work to the remote gambling industry.
This blog expresses a wide range of interests and subjects selected by the author. You, the reader(s), are encouraged to comment on any of the posts uploaded to this site by Dr Seamus Murphy.